Director of Education's Welcome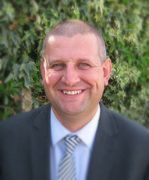 Welcome to New Horizons Academy Trust. We are a multi academy trust striving for excellence in all we do. We have a clear focus on school improvement to ensure that all of the children achieve the best possible outcomes in all areas of school life.
We are a new Trust and at present we are comprised of one academy, New Horizons Seaside Primary in Lancing. It is our view that academies should serve their own community and have their own unique identity which is monitored by a local governing body.

We are a DFE approved Sponsor and National Support School and are excited about the future growth of the Trust. We believe that by developing a strong, collaborative ethos within our Trust every academy will benefit and achieve the best possible outcomes for all stakeholders.

Our Trust prides itself on developing relationships which are based on honesty, trust and respect. We value each other as individuals. Everyone is optimistic and proud of their achievements and those of others, in all aspects of academy life. There is a strong sense of belonging and identity in our academy, our Trust and our wider community.

At New Horizons everyone feels safe, included and valued.


Our core belief is: Everybody Matters, Everybody Succeeds.

Children and adults take advantage of all possibilities for learning. Essential life skills are developed through first-hand experience to enable them to become lifelong learners. Learning meets everyone's needs for the future and enables them to become successful, happy and contributing members of society.

If you are interested in becoming part of our Trust I would be delighted to meet you.

Lee Murley
Director of Education